Team Santa Barbara returned from Las Vegas and this year's UP Summit with some great news to share. But before I break that bombshell, I hear you asking "Up What?"
UP Summit
UP Summit is self-described as the "largest grassroots gathering of startup Community Leaders from across the planet." It is the annual global leadership conference of UP Global, a merger of Startup Weekend and Startup America.
UP Global currently engages over 300,000 entrepreneurs in 500+ cities across 126 countries. Their goal by 2016 is 500,000 entrepreneurs in 1000 startup communities.
This year's UP Summit, held in Las Vegas, brought together over 500 community organizers, volunteers, and UP Global staff who support the four major initiatives of UP Global:
Startup Weekend

Startup Next

Startup Digest

Startup Education
UP Global Programs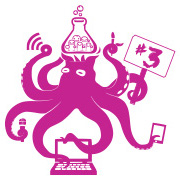 The Startup Weekend weekend program has been held three times so far in Santa Barbara, as well as in neighboring cities such as Santa Maria and San Luis Obispo. It brings together entrepreneurs for 54 hours to pitch an idea, form a team, and create a startup company from scratch. Startup Next, as its name implies, takes Startup Weekend or other fledgling companies to the next level of growth.
Startup Digest is a weekly curated email listing and calendar of the most relevant startup news in a local community. You can sign up for the Santa Barbara Startup Digest. Startup Education is a program to support startups specifically in the education vertical.
The UP Summit Experience
The goals of UP Summit were to bring together a diverse group of community leaders who all share the commonality of organizing their local startup communities. Rather than the formal lecture format you might expect in an ordinary conference, the summit was designed to provide many opportunities for meeting people, networking, sharing ideas, group discussions, and learning.
Activities included "fireside chats", short lectures with lots of discussion, meals together in many different combinations and configurations, and fun events such as indoor skydiving, driving a bulldozer, and zip lining.
We also pulled out some tricks from the entrepreneurial community, such as Ignite, a series of presentations, each exactly 5-minutes long, containing 20 slides for exactly 15 seconds each.
Major speakers included Steve Case, Cofounder of AOL, Marc Nager, CEO of UP Global, and Brad Feld, author of Startup Communities: Building an Entrepreneurial Ecosystem in Your City.
The Big News
Santa Barbara was represented by five of our Startup Weekend and Startup Digest leaders: Kyle Ashby, Jose Huitron, Laura Fagundes, Jim McGaw, and Ron Gans. We went with the goal of bringing back knowledge and contacts for our local startup community as well as raising awareness of Santa Barbara on the national and global scene. And that we did …
We are happy to announce that Santa Barbara will be hosting the Southwest USA Regional UpSummit conference in January 2015. This will bring in community leaders from a half dozen states in the region and provide national and international attention for Santa Barbara's entrepreneurs, startup companies, and startup successes.
We are excited to have the opportunity to show off our local and regional community and bring national attention and business into our area.